The First Breath of Spring
The first bulbs are blooming, the days are getting longer, and even though winter surely has a few more tricks up its sleeve, the glorious season of growth is on the way. March is Colorado's snowiest month. I always stock up a few extra provisions for the inevitable power outages and road adventures.
Upcoming Classes – try something new!
Mexican Fiesta on March 12 and Spring Renewal and Mini-Retreat on April 4th are sold out.
There is still space available for the following classes.
Herbal Home and Garden, Workshop and Luncheon,
Herbal Home and Garden, Workshop and Luncheon, Denver Botanic Gardens, Saturday, April 11, 9:30 AM to 1:30 PM, $79, $74  info here
A fun and creative class to learn about all the ways you can use these easy-to-grow, fragrant plants to enrich your home and lifestyle. Plant a garden full of plants that do double duty in the kitchen, medicine cabinet, spa, and cleaning cupboard. Discover herbs for culinary teas and seasoning blends; spa, body and bath care; first aid, and green cleaning. An herbal lunch is provided, featuring a layered herb appetizer, spring greens, berry and chicken salad, and rosemary rhubarb cobbler. From an herbal ingredient buffet, make and take home your own herbal seasoning blend, tasty tea blend, infused gourmet vinegar, exfoliating body scrub, soothing lip balm, and all-purpose cleaner. Discover the fascinating world of herbs! Lunch, extensive handout with growing instructions and recipes and take-home samples included. Learn some new skills and take home an herbal goodie bag!
The Cook's Herb Garden Workshop and Dinner
The Cook's Herb Garden Workshop and Dinner, Denver Botanic Gardens, Friday, April 17, 6 - 8:30 PM. $56, $49, info here
Discover the delights of growing your own herb garden! Herbs are perfectly suited to our Colorado climate and have numerous health and taste benefits. We'll cover how to grow, maintain, and harvest herbs and the culinary uses and health benefits of seven popular herbs, including marjoram, parsley, sage, rosemary, thyme, chives, and basil. Enjoy a delicious, multi-course herbal dinner as you learn how easy it is to have a productive, beautiful herb garden. Dinner, take-home seasoning blend, and a handout with recipes and growing instructions included.
Fun Things to Do & Activities
Take a road trip to Monte Vista to witness the return of the cranes at the annual Crane Festival. Lots of special events. Held March 6 - 8 for all you bird lovers. https://mvcranefest.org/
Bring out your green for the St. Patrick's Day Parade downtown on March 14 starting at 9:30. Bands, high steppers, green beer, and more. https://www.denverstpatricksdayparade.com/
Denver Home Show, National Western Complex, March 20-22. Dreaming of a remodel or need some ideas for that new deck? Here's the place to find it. https://homeshowdenver.com/
Denver March Powwow, Denver Coliseum, March 20-22, Music, dance, crafts, and food. All things Native American. http://www.denvermarchpowwow.org/
Free Days
Buffalo Bill Museum on Lookout Mountain, Birthday Bash with free admission, cake, and programs. Sunday, March 1.

Denver Art Museum – Saturday, March 7
Denver Botanic Gardens – at Chatfield Farms, Tuesday, March 3, at Plains Conservation Center, Thursday, March 19, 10 AM to 2 PM, York Street, Sunday, March 22.
Urban Farm at Stapleton – Saturday, March 21, 10 AM to 1PM
For more info check https://scfd.org/find-culture/free-days/ 
March is when we can start thinking about gardening in earnest. Check out the seed selection at the nurseries and garden centers. They will be gearing up for spring with free classes and events. Seed varieties I like include; reneesgarden.com, Colorado-based Botanical Interests, Territorial Seeds, and Seeds for Change.
You can start your seeds inside for cool weather crops and annuals like kale, Swiss chard, and salad greens. I don't have a lot of sun in my house and no room to set up a seed growing installation so I have better luck just planting my seeds in the ground at the appropriate time.
By late March, if the soil has warmed up, you can put in bare-root fruits, trees, and shrubs. Check out the bigger garden centers for a shot of spring and to see the first plant offerings. Pick up a primrose, ranunculus or cyclamen to appease that spring fever.
With spring break and summer vacations coming up it's time to start planning a getaway. Travel is one of my primary passions. I find it so stimulating, exciting, and transformative to discover new places and cultures. Some of my favorite travel resources include:
Gate1travel.com – world wide escorted tours for very reasonable prices.
Tripadvisor.com – for reviews on hotels, destinations, activities, tours, etc. Written by travelers, some of who are excessive whiners, I always go with what most people say about the destination.
Airbnb.com for room, apartment, and studio rentals.
Hotels.com
I usually check expedia or orbitz first for flight and hotel prices and then reserve directly through the airlines/hotels who almost always match the discount prices and are easier to deal with if something goes amiss.
I love road trips, especially solo ones where I have absolute freedom to do whatever I want. This is a big, beautiful country and our state of Colorado is one of the most scenic. Skip the staycation to clean out that garage and go explore a new vista. It is surprising how much you can see and do in just a weekend or week.
Seems like everyone I know is coming down with colds, coughs, and sinus issues. If this is you, ignoring the situation will only prolong it. I speak from experience.
A few suggestions: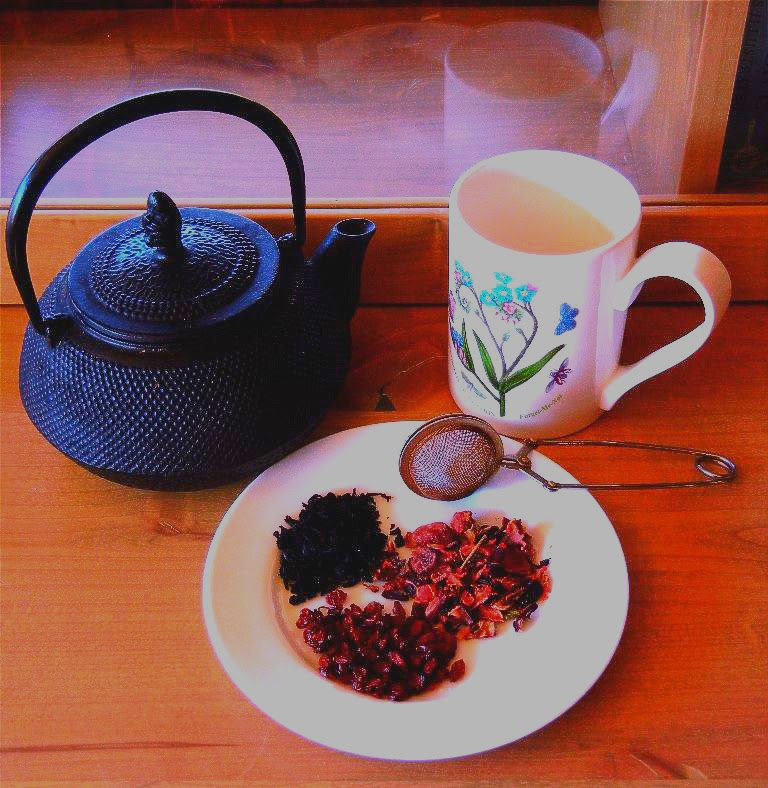 Eliminate sugar, dairy, cold foods, and drinks to give your immune system a helping hand and curb congestion. Focus on herb teas, hot, spicy foods that make your nose run, and lots of garlic, onions, and veggies.
Take a good multi/vitamin/mineral and extra C during the day ideally in 250 mg doses. The body can't absorb 1000 mg into tissues at one time so if you're binging on Emergen-C, a lot of that is going straight through.
Change contaminated linens, towels, and toothbrushes and disinfect phones, computer keyboards, and doorknobs.
Stay in bed with a good novel and REST.
Congestion Foot Soak - Add ¼ cup of ground yellow mustard powder to a basin full of hot water big enough for your feet. Soak for 10-15 minutes and rinse. After this, you can put on socks that have been wrung out in cold water and cover these with wool socks. Off to bed with you. An old folk remedy that is surprisingly effective.
My Mom used to rub the bottom of our feet with Vicks VapoRub, then put socks on. I don't know if it's just a nostalgic comfort fix or exactly how it works but if I don't have time for a soak I do this and it helps
Herb of the Month - Chickweed
Chickweed - (Stellaria media) is a low-growing, sprawling plant with small leaves and tiny white star-shaped flowers. It is usually one of the first garden "weeds" you'll find growing in the spring, sometimes under the snow. It likes cool, moist conditions.  Chickweed is an annual plant, but it reseeds readily.
This plant is rich in minerals, vitamin C, and iron. Chickweed helps to restore moisture to dry, irritated tissue and is a tasty wild edible. I use it in salads, added just before serving to soups, stews, and pasta dishes. You can also dry it and use it in tea, though I prefer it fresh.
Chickweed is also a specific herb for conjunctivitis, "pink eye" and general eye irritation. I used it whenever my kids came home from school with the latest outbreak.  Just mash it with a bit of water to make a paste, apply to clean piece of cheesecloth and place over the afflicted area. It can also be used as a poultice for burns, rashes, and skin irritations. If you are applying it to the skin, you don't need the cheesecloth, just slather it on and let it dry.
Chickweed seeds are available online from several companies. Make sure you have the correct plant before you eat it or apply it for afflictions.
New England Clam Chowder - serves 4
So satisfying on a chilly winters night.
4 slices bacon
½ cup chopped bell pepper
3 stalks celery, chopped
½ cup chopped onion
3 cloves minced garlic
1 cup chopped mushrooms
1 carrot chopped into small pieces
2 medium potatoes, peeled and cut into small cubes
3 - 6.5 oz cans of chopped clams with juice
2-3 cups water, vegetable, or chicken broth
1 tsp. thyme
1 tsp. paprika
1 tbs. parsley
Salt and pepper to taste
1 cup milk
Drain clams and reserve the juice, set aside. Cook bacon in the bottom of a soup pot, remove bacon when done. Drain off all but 1 tablespoon of bacon fat. If not using bacon add 1 tbs. cooking oil to the bottom of pot and heat. Sauté bell pepper, onion, celery, carrot, and mushroom in bacon fat or cooking oil until onions and peppers are tender. Add drained clam juice, cubed potatoes, seasonings, and 2 -3 cups water and/or chicken or vegetable broth. Simmer covered until potatoes and carrots are tender. Add milk or if feeling particularly decadent ½ and ½ or cream, clams, and bacon, heat through and serve. If you are dairy-free just use a substitute or more broth.
*For a vegetarian version skip the bacon and clams and add another potato with some chopped cauliflower or zucchini, maybe some kale or spinach. It's definitely not clam chowder anymore but a tasty potato chowder.
Pasta with Roasted Tomatoes, Pesto, Spinach, and (optional) Shrimp, serves 4
An easy, delicious, one-pot meal if you don't count roasting the tomatoes.
2 cups cherry tomatoes
Olive oil
½ tsp marjoram
½ tsp red chili flakes (optional)
Salt and pepper
½ lb. spaghetti noodles
½ cup pesto
2 cups fresh spinach or arugula
1 cup chopped mushrooms
1 cup sliced bell pepper
3-4 cups minced garlic
2 cups shelled and deveined shrimp
½ cup shredded parmesan for topping
Toss tomatoes with some olive oil, thyme, salt, and pepper. Place on a greased tray and roast at 450 for about 10 minutes. Don't feel like it? Use sundried tomatoes or buy pre-roasted at the deli bar or just use fresh, not a problem. If using fresh, halve them. Cook the noodles. Drain and set aside. Coat the bottom of the drained pan with olive oil. Once heated add mushrooms, bell pepper, and chili flakes. Sauté for a few minutes until tender adding more oil if necessary. Then add your garlic, sauté for another minute or two. Move all the veggies to the side of the pan, where they will stay hot, add more oil and add your shrimp in a single layer. Cook over medium-low heat, turning shrimp once until they are opaque and cooked through, about 3-4 minutes. Add tomatoes, pesto, and arugula or spinach, heat through until greens are wilted. Add cooked noodles, toss gently with veggies and shrimp, heat through, plate and top with parmesan. Serve with some crusty bread and a glass of wine, Bellissima!
*For vegetarian version just omit the shrimp. I like to add zucchini, kale, broccoli, whatever I have in the fridge to the veggies.
Grapefruit, Avocado, and Pistachio Salad, serves 2
A refreshing winter salad. Feel free to use oranges if you don't have grapefruit.
1 large grapefruit
1 small avocado, sliced immediately before serving
2 tablespoons sliced red onion
Pistachios or another preferred nut for garnish
2 tablespoons chopped fresh cilantro, mint, or parsley
2 cups baby greens
Cojito, blue, or goat cheese, or whatever you like.
Make the dressing. Peel and segment the grapefruit. https://www.youtube.com/watch?v=Q8Es8SIGe00. Too much trouble? Just peel it and divide it into sections. The segmented version looks better but is not necessary. Combine baby greens and herbs and dress lightly with dressing. Divide onto a plate. Top with the grapefruit, sliced avocado, onion, nuts, and cheese. You can drizzle a little more dressing over the top. Add shrimp or leftover chicken for a full meal deal.
Dressing
2 tablespoons grapefruit juice, if you segmented your grapefruit use the juice from that. If not just put some pieces aside to squeeze out the juice.
1 tablespoon olive or avocado oil
1 teaspoon Cajun seasoning (I like Slap Ya Mama) optional
½ teaspoon of agave or honey
Salt and pepper to taste
Combine in a glass jar and whisk or shake well to blend.