The First Breath of Spring
Spring is on the horizon, but watch out for the volatile month of March. The first bulbs are blooming, the days are getting longer and even though winter surely has a few more tricks up its sleeve, the glorious season of growth is on the way. March is Colorado's snowiest month. I always stock up a few extra provisions for the inevitable power outages and icy road adventures.
Upcoming Classes
Mexican Fiesta on Saturday, March 16 is sold out. You can try your luck on the waitlist.
Spring Self Renewal Mini-Retreat, Denver Botanic Gardens, Saturday, March 23, 10AM to 1PM,. $69, $64  info here
Need a break? Spring is a time of renewal and reawakening. Treat yourself and take some time off to discover herbal tonics, health-boosting superfoods, and natural skin products you can make yourself. Learn simple self-care practices to regain balance and vibrant health. Bring home a soothing skin salve, a cleansing face mask, and a detoxifying spring tonic along with recipes and lots of new ideas for becoming your best self. Superfoods lunch and all materials included.
Herbal Home and Garden, Workshop and Luncheon, Denver Botanic Gardens, Saturday, April 13, 9 AM to 1PM, $79, $74 members.  info here
Learn how to create a garden full of plants that can be used in the kitchen, medicine cabinet, spa, and cleaning cupboard. Discover herbs for culinary teas and seasoning blends, spa body and bath care, first aid and green cleaning. Enjoy an herbal lunch featuring Roasted Tomato Gazpacho with Parmesan Crisps; Herbed Chicken Salad with Green Goddess Dressing and Rosemary Rhubarb Cobbler. From an herbal ingredient buffet, make and take home an herbal seasoning blend, tea blend, infused vinegar, exfoliating body scrub, lavender lip balm, and all-purpose cleaner. Discover the fascinating world of herbs! Lunch, extensive handout with growing instructions included. Introduce yourself to the fascinating world of herbs!
The Cook's Herb Garden Workshop and Dinner, Denver Botanic Gardens, Tuesday, April 16, 6 - 8:30 PM. $54, $49. info here
Discover the numerous health and taste benefits of your own herb garden. We'll cover growing, harvesting and culinary uses of 7 of the most popular culinary herbs including marjoram, parsley, sage, rosemary, thyme, chives, basil and more. We'll make an all-purpose garden seasoning blend and have a delicious herbal meal. Take home an herb blend and an extensive handout with recipes and growing instructions.
Fun Things to Do
Take a road trip to Monte Vista to witness the return of the cranes at the annual Crane Festival. Held March 8 - 10 for all you bird lovers. https://mvcranefest.org/
Bring out your green for the St. Patrick's Day Parade downtown on March 16. Bands, high steppers and more. https://www.denverstpatricksdayparade.com/
Denver Home Show, National Western Complex, March 23-24. Dreaming of a remodel or need some ideas for that new deck? Here's the place to find it. https://homeshowdenver.com/
Denver March Powwow, Denver Coliseum, March 22-24, Music, dance, crafts, food. All things Native American. http://www.denvermarchpowwow.org/
Free Days
Denver Art Museum – Saturday, 3/2
Colorado Railroad Museum - Thursday, 3/7
Four Mile Historic Park - Friday, 3/8, noon to 4pm
Denver Botanic Gardens –York Street, Friday, 3/22 and
Chatfield Farms, Tuesday, March 5
Urban Farm at Stapleton - Wednesday, 3/20
Plains Conservation Center - Thursday, 3/21
For more info check http://scfd.org/p/free-days-calendar.html
March is when we can start thinking about gardening in earnest. Check out the seed selection at the nurseries and garden centers. They will be gearing up for spring with free classes and events. Seed varieties I like include; reneesgarden.com, Colorado-based Botanical Interests, Territorial Seeds, and Seeds for Change.
You can start your seeds inside for cool weather crops and annuals like kale, Swiss chard, and salad greens. By late March, if the soil has warmed up, you can put in bare root fruits, trees and shrubs. Check out the bigger garden centers for a shot of spring and to see the first plant offerings. Pick up a primrose, ranunculus or cyclamen to appease that spring fever.
Seems like everyone I know is coming down with colds, coughs and sinus issues. If this is you, ignoring the situation will only prolong it. I speak from experience.
A few suggestions: Eliminate sugar, dairy, cold foods, and drinks to give your immune system a helping hand and curb congestion. Focus on herb teas, hot, spicy foods that make your nose run, and lots of garlic, onions, and veggies. Take a good multi/vitamin/mineral and extra C during the day, ideally in 250 mg doses. The body can't absorb 1000 mg into tissues at one time so if you're dosing on Emergen-C, a lot of that is going straight through. Change contaminated linens, towels, and toothbrushes and disinfect phones, computer keyboards, and doorknobs. More ideas below.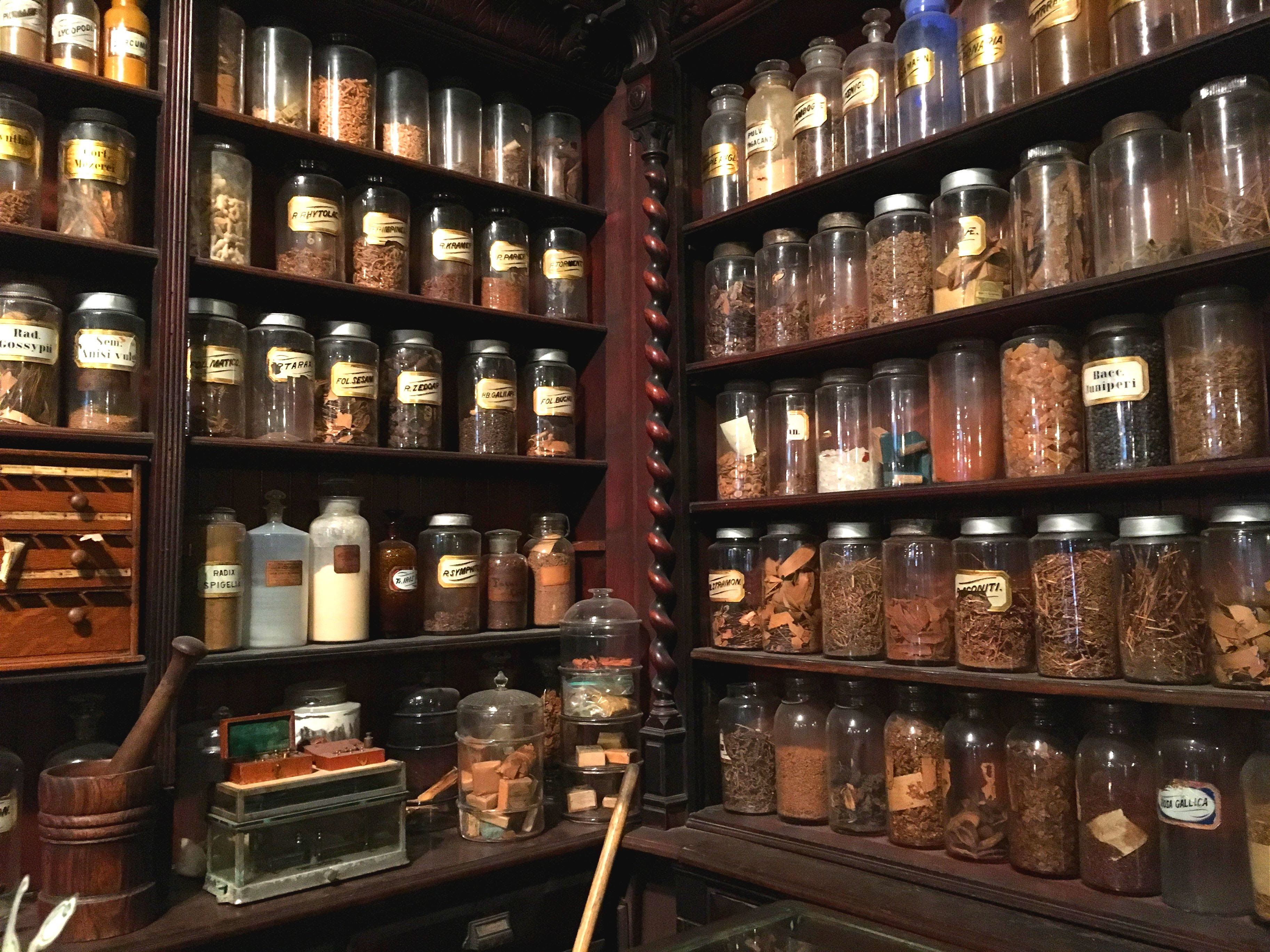 Teas for the Sorely Afflicted
Make a pot full of these teas and reheat as needed, on the stove, not in the microwave. I usually make 4 cups at one time, put the leftovers in the fridge and then reheat as needed.
There are also several good teas on the market. I like Yogi and Traditional Medicinal brands.
Elderberry Tea- great for colds and flu and tastes good too! Take 1 tablespoon dried elderberries, get them in bulk at your local health or whole foods store, put into a teapot and cover with 1 1/2 cups of boiling water. Let steep for 10 minutes and enjoy. You can add some honey if you have a sweet tooth. Actually, quite tasty and kids like it. Keep in mind the deep purple tea does stain.
Sage Tea – specific for sore throats, antiviral tendencies for any respiratory problems. Take one tablespoon of dried culinary sage, preferably whole leaf, and add 1 1/2 cups of boiling water. Steep for 10 minutes and drink with a squirt of lemon and honey.
Steam with tea tree or eucalyptus essential oil. Bring a pot of water to a boil, take off the heat and place on a secure surface. Use a towel to make a tent over your head and the pot and add a few drops of tea tree or eucalyptus essential oil. I like to alternate. Inhale deeply through the nose for sinus congestion, through the mouth for sore throat, chest colds and coughs. Add more oil as it dissipates. Both oils are antiviral and antibacterial and will help to relieve stuffiness and fight infection. This is great for relieving congestion and good for your skin too.
Congestion Foot Soak - Add ¼ cup of ground yellow mustard powder to a basin full of hot water big enough for your feet. Soak for 10-15 minutes and rinse. After this you can put on socks that have been wrung out in cold water and cover these with wool socks. Off to bed with you. An old folk remedy that is surprisingly effective. My Mom used to rub the bottom of our feet with Vicks Vaporub, give it a try.
Herb of the Month – Parsley
Parsley is a wonderful little plant. It is one of the most adaptable of the culinary herbs. Used with fish, meats, pasta, veggies, eggs or to garnish a plate, this little herb brightens up any dish. Parsley was held in high esteem by the Greeks, who crowned their top athletes and tombs of the dead with wreaths of the herb. It is easy to grow from seed or starts. Parsley likes loamy soil, with medium moisture in a partly sunny location. I usually get a few volunteers every spring if I let it flower in the fall. There are over 30 varieties of parsley. As a cook, I prefer the flat-leaved, Italian parsley, though I grow the curly parsley for garnish and its bright color.
Like many of the culinary herbs, it has medicinal qualities. It is high in chlorophyll and contains vitamins A, B's, C, calcium, and iron. It is a mild diuretic and the root has been used as a laxative. Poultices of parsley were used for the sore breasts of nursing mothers. Parsley is often used to garnish plates because it is a natural breath freshener. Take a couple of chews and voila! you're ready for that close-up conversation.
Here are some of my favorite ways to use parsley.
Parsley- Garlic Chimichurri
Great as a condiment for pork, roasts, chicken or fish, also as a marinade.
1 bunch of flat leaved parsley, leaves removed, thick stems tossed
3-4 cloves of garlic, minced
4 scallions, white to light green stalks lightly chopped
4 tablespoons wine or apple cider vinegar
1 tablespoon fresh or dried oregano
1 tablespoon dried chili flakes (optional)
½ cup olive oil
Salt and pepper to taste
Blend in food processor and serve alongside your favorite meat or fish.
Recipes of the Month
Let's heat things up. If you are sensitive to heat use a milder chili powder in place of the cayenne.
Thai Red Curry Soup – serves 4-6
Easy, spicy and so tasty on a cold winter night.
2 tbs coconut oil or other high temp cooking oil
1 – 2 tablespoons Thai red curry paste (this can be quite spicy, if heat is not your thing use a milder curry paste, I like the Patak brand)
2 cups cooked chicken meat, rotisserie is great for this, cut into bite-size pieces
2 cups chopped bok choy, you could also use Napa cabbage
2 cups broccoli or cauliflower, chopped
½ cup chopped red onion
2 carrots, diced small
4 cloves minced garlic
4 cups canned low-salt chicken broth
1 13.5 oz can coconut milk
1 teaspoon fish sauce
Heat oil in heavy large saucepan over medium heat. Add curry paste; stir until fragrant, about 1 minute. Add vegetables; stir 5 minutes. Add broth, coconut milk, chicken and fish sauce; bring to a boil. Reduce heat; simmer until vegetables are tender. Serve topped with cilantro, chopped cashews, and lime slices if desired. Toasted coconut is also nice.
Easy Home Style Gingerbread – Yum!
1/3 cup granulated sugar
1 cup molasses
1/2 cup butter, room temperature (1 stick)
1 large egg
1/2 tsp salt
1 teaspoon baking soda
1 teaspoon ground ginger
1 teaspoon ground cinnamon
2 1/3 cups all-purpose flour
3/4 cup hot water
Grease and flour a 9-inch square baking pan or spray with a baking spray with flour. Heat oven to 325°. Beat butter and sugar together, add egg, molasses, salt, baking soda, and spices. Beat until well blended. Add water and blend then add flour and beat on medium for about 3 minutes. Pour the batter into the prepared baking pan.
Bake for 45 to 50 minutes, or until a cake tester or toothpick inserted into the center of the cake comes out clean. Cut into squares and serve with freshly whipped cream, lemon curd, powdered sugar or buttercream frosting.